ABOUT US
We are Tessa.
We bring exciting ideas to life – for agencies, brands, entertainment channels and sometimes – well, sometimes, we do it just for fun.
We are filmmakers at heart. We are also writers, art directors, improvisers, documentarians, stop motion artists, performers, and producers. We serve creative ideas with a customized mix of talent, resources, and finish required to bring them to life.
Our Midwest work ethic is something we are proud of. From an idea's conception, through shoot, to finish, we put the money on the screen and the success in your lap. 
We are always creating.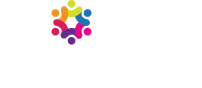 OUR FOUNDER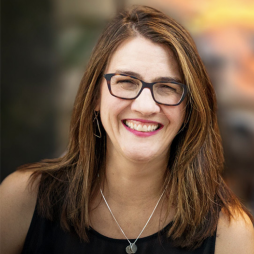 Lisa Masseur
Executive Producer/Founder
Lisa Masseur is known as an Executive Producer who provides creative solutions to tactile problems.  In her early producing days, Lisa helped emerging directors attain career milestones and decided she wanted to make that the focal point of her career.
Her ideal production company would be one that produces commercial and original content, in addition to supporting directors, writers, and artists. 
In 2018, Tessa Films became that company. 

In addition to commercials and branded content, Tessa Films has produced a wide array of notable long-form projects. In 2018, Tessa Films produced the pilot for "Work in Progress," which premiered at the Sundance Film Festival and was subsequently acquired by Showtime. More recent projects include the documentary "HIV and the Journey Toward Zero," which chronicles long term survivors of the HIV/AIDS epidemic. Finally, the short film "A Real One," starring Eris Baker from "This is Us," is currently on the festival circuit.
She strives to uplift the film community in everything she does. Lisa was a board member on the 2008 Illinois Production Alliance that passed the historic Illinois Film Tax Credit, which initiated the production staff diversity clause. As an AICP Midwest board member, Lisa created the AICP PA training seminar in 2009 to provide an entry for many to set work. Today, Lisa is the President of the Midwest Chapter of AICP and serves on the association's National Board. She has produced work for nonprofits Off The Street Club and Truth. She is a mentor to many young creators.
THE TEAM

Amy McIntyre
Executive Producer / Head of Sales
Amy began her career working the production gamut, eventually becoming a staff line producer and then an executive producer. She then shifted into a more business oriented role and established her creative management company. Beeline Reps opened in 2016, extending Amy's reach and work with a wide range of companies and directors. Always wanting to keep her production skills current, Amy managed to produce three feature length documentaries, including Sole Survivor, which was acquired by CNN Films in 2013.She went on to produce The City That Sold America (Prime Video), which premiered at her home town festival, Chicago International, in 2018, and Zero Weeks (Prime video), which continues to be screened on educational platforms around the country. 

In 2022, Amy brought her keen eye for talent and opportunity to Tessa, in a more pronounced role as an executive producer and head of sales. Amy fit right into the Tessa model as a fellow filmmaker passionate about uplifting artists. She has participated in the Free Spirit Media Internship Mentor Program, Women in Film, Film Fatales, and the Gene Siskel Film Center Community Council.
OUR CLIENTS
Some of the amazing folks we work with...
Awards & Features
Some of our proudest moments...